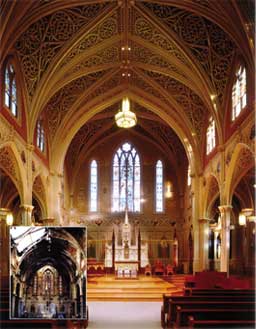 List of Restoration Engagements
A short list of some of our more interesting restoration engagements is provided below. Please contact us for the names and contact details for these projects.

St. Peter's Church in The Archdiocese of San Francisco, CA
Fourth Presbyterian Church, Chicago, IL
Montana State Capitol, Helena, MT
Isaac M. Wise Temple, Cincinnati, OH
Waioli Hui'ia Church, Hanalei Kauai, Hawaii
We can also provide a more extensive list of projects should you require it.